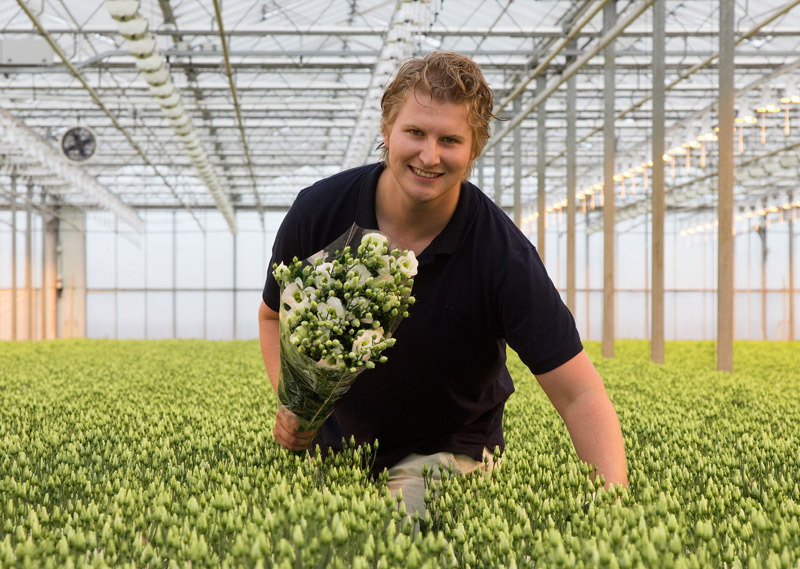 A quick introduction…
Samada Flowers, a young and modern Lisianthus nursery, specialising in the cultivation of the strong Rosita family.
Our cultivation technique guarantees very heavy and strong branches, with plenty of flowers per branch. The aim is to offer the consumer a product of absolute top quality. That's what we stand for at Samada Flowers.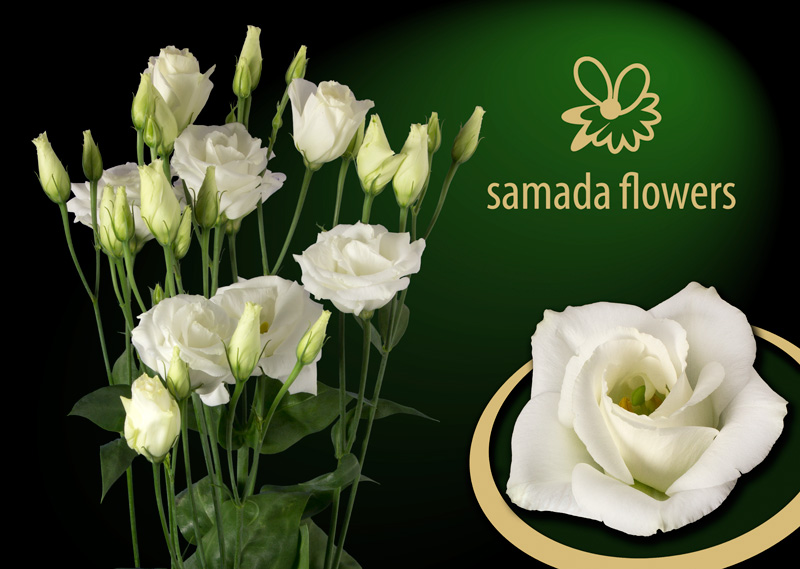 Lisianthus: the all-rounder!

The Lisianthus is becoming more popular among consumers by the day. This is because of this flower's quirky character, which is available as both a single and double-flowered variety. The Lisianthus' characteristics have made it suitable for many different occasion bouquets. The Lisianthus is also easy to transport and has a long vase life.
Currently our total cultivation area is about 5 hectares. The supply goes through the Aalsmeer, Naaldwijk and Rijnsburg auctions. At the beginning of 2019 our range was expanded with the Rosita Rose Pink and Rosita Blue varieties. We also started using an ultramodern plug (planting) machine in the autumn of 2018. This investment  further optimised the production.
Samada Flowers is MPS-GAP certified. This means that strict requirements are met in the field of environment, safety and hygiene. Some examples of this are: dealing with crop protection products in a responsible way and scheduled periodic maintenance of machines and equipment. In addition, Samada Flowers has successfully completed the GRASP risk analysis. This is an assessment of important social aspects within a company. For example, the well-being and remuneration level of employees as well as many health and safety aspects.
Below an overview of our current range.
Samada Flowers – Hoekseweg 8 – 5307 TC Poederoijen – Tel.: (0031) 6 15 50 99 86 – Email: sales@samadaflowers.nl